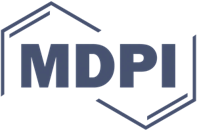 To strengthen our marketing team and build the market in Southeast Asia, we are looking for one Marketing Assistant who are eager to stay connected to scientific research and promote academic publishing service in academic field.
The position of Marketing Assistant is a full-time position based in Singapore.
Responsibilities and Main Duties:
Keep abreast of industry trends, source and evaluate conferences across all academic field;
Conceptualize and manage online and offline workshops, webinars and conferences;
Support corporate events like author training in leading universities and institutions in Southeast Asia;
Represent the company in some academic conferences held in Southeast Asia and take responsibility to set up booth on site;
Build and maintain relationship with key and relevant scholars and academic media in Southeast Asia;
Handle incoming inquiries for information about all services of MDPI
Main focus on content writing
Requirements:
Bachelor's degree majoring in marketing and business related;
Excellent written and spoken English skills;
Advanced knowledge of MS Office applications (Word, Excel, PowerPoint);
Team player with the capability to work in a dynamic, international environment;
Strong organizational and time management skills;
Very good communication and coordination skills;
Professional experience with Academic publishing, exhibition or strategy planning is an advantage;
Digital Marketing skills is an asset.
What We Offer:
Professional and personal development
An international work environment
Flexible working hours within the limits of a full-time job
Flat organizational structures
Trips to the other MDPI offices
Attending Scientific Conferences
Competitive salary and benefits
Additional Information:
You must have the right to work and live in Singapore
As a successful candidate, you will receive full training in marketing work, working closely with worldwide colleagues in marketing department. Training supervised by an assigned tutor will take place on the job during the first six months. Depending on your background, you will be assigned to work on basic marketing projects. No previous working experience is required; however, a familiarity with the brand and communication is an advantage. This is a great opportunity to start a first job in a dynamic multinational company that offers a range of career development options to talented, enthusiastic, and hard-working people.
If you are interested in this position, we look forward to receiving your application.
About MDPI:
A pioneer in scholarly open access publishing, MDPI has supported academic communities since 1996. Our mission is to foster open scientific exchange in all forms, across all disciplines. We operate more than 300 diverse, peer-reviewed, open access journals supported by over 84,200 academic editors. We serve scholars from around the world to ensure the latest research is openly and broadly available.
MDPI has its headquarters in Basel, Switzerland with additional offices in Europe and Asia. We are committed to ensuring that high quality research is made available as quickly as possible. We also support sustainability projects, with sustainability as a key theme in many journals and through the MDPI Sustainability Foundation.
Diversity & Inclusion
MDPI provides equal employment opportunities to all applicants for employment, without regard to race, colour, religion, sex, national origin, disability status, gender identification, sexual orientation or any other characteristic protected by law in every location in which we have offices. Thank you for your interest in applying to MDPI. We value diversity and encourage the very best candidates to apply.
Already working at MDPI Singapore?
Let's recruit together and find your next colleague.